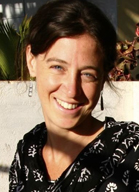 Dates: 
Education: University of Manitoba, M.D, 1999.
FRCP (C) (Internal Medicine 2003, Infectious Diseases 2004, MSc. Public Health (London School of Hygiene and Tropical Medicine, 2012)).
Positions: CHS/Medical Microbiology, Centre for Global Public Health, Faculty of Medicine, Medical, Rehabilitation Building, Infectious Diseases; Internal Medicine.
University of Manitoba, Associate Professor.
Associate Director of the Manitoba HIV Programme.
Infectious Disease and HIV Physician.
University of Manitoba, researcher. Her research takes place in Manitoba, Kenya, India and Ukraine.
co-Scientific Director of the National collaborating Centre for Infectious Diseases at the University of Manitoba.
Several publications.
Awards: Recipient of a CIHR New Investigator Award.