Joseph Doupe was born in Winnipeg in 1910. He attended Laura Secord Elementary Schol, Earl Grey Middle School, and Kelvin Technical High School.
Doupe graduated from the University of Manitoba Faculty of Medicine in 1934, studying in the summers under Professor A.T. Cameron and Dr. Lennox Bell, who was also a close family friend. It was at the U of M that he was commonly called "Joe".
Doupe went to England to complete his postgraduate work. Some of his publications from this period include "Shivering: A Clinical Study of The Influence of Sensation"1 and "Vasomotor Responses in the Toes: Effect of Lesions of the Cauda Equina."2
Doupe served in the Royal Marine Corps during the Second World War. In 1945, as the war was winding down, Doupe wrote to the University of Manitoba's Dean of Medicine, Alvin T. Mathers, inquiring about a position in the newly proposed medical research department. After being rebuffed by Mathers, Doupe moved to Winnipeg in late 1945 and spoke to him directly. With Doupe's image as a "deeply serious scholar" and "battlefield doctor," along with a glowing reference letter from colleague Charles Code, Mathers agreed to hire Doupe.3 In March 1946, after financing was secured by way of Paul Thorlakson's fundraising and Lennox Bell's support, Doupe became the Director of the Department of Medical Research at the University of Manitoba. In 1948, he was made Head of the Department of Physiology.4
He was married to Nona Doupe, and together they had three children.
1. Jung, R., J. Doupe, and E. Arnold Carmichael. "Shivering: A Clinical Study of the Influence of Sensation." Brain, 60 (1), 1937, 28-38.
2. Doupe, J., J.S.M. Robertson, and E. Arnold Carmichael. "Vasomotor Responses in the Toes: Effect of Lesions of the Cauda Equina." Brain, 60 (3), 1937, 281-292.
3. Moore, Terence. Joe Doupe: Bedside Physiologist. Toronto, ON: Hannah Institute and Dundurn Press, 1989. 59-61
4. Moore, 60-61.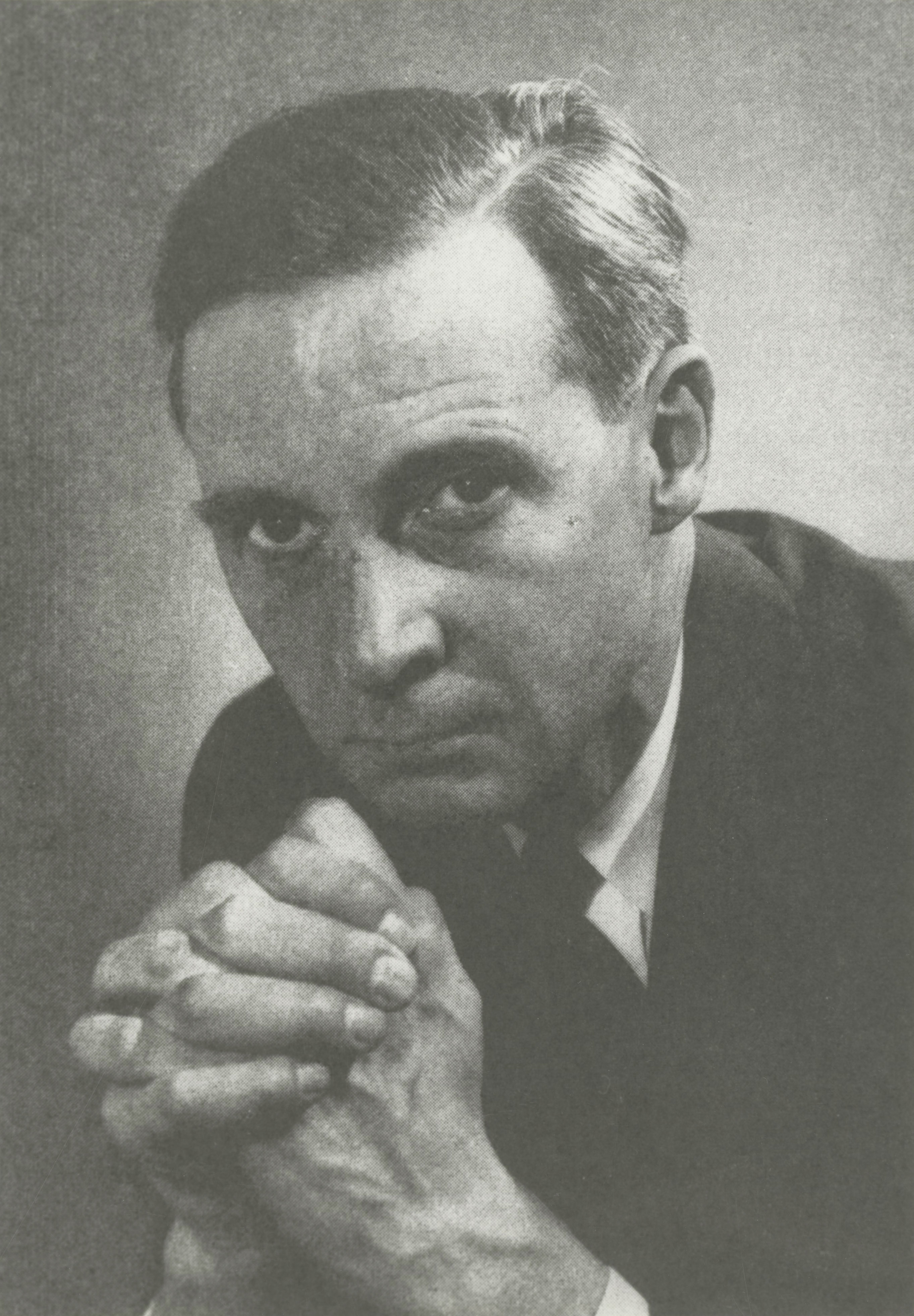 MPC.1.0.68K
University of Manitoba College of Medicine Archives
Of Doupe's career, Arnold Naimark said it best:
"From him we learned that the independent mind is the guarantee of security of the scholar from the tyranny of transient fashions in medicine and permits reason to rise above passion. With independence of mind the student has the freedom to seek and find his own destiny; without it he must accept the fate of others. Perhaps it was this quality in Professor Doupe that led to his decision to largely abandon a brilliant early career in research. Instead he chose to devote his energies to the welfare of our school and its students. We are deeply in his debt."5
5. Naimark, Arnold. "About Joe." University of Manitoba Medical Journal, 38 (1), Oct. 1966. 1.
MPC.1.0.68N
University of Manitoba College of Medicine Archives