J.A. Hildes
For over 40 years, the Northern Medical Unit has had as its central mission the responsibility of health care, medical and paramedical research, and education for communities in the north. The J.A. Hildes Northern Medical Unit officially began on July 1, 1970 in Churchill, Manitoba. The next region serviced was the Keewatin Region of the Northwest Territories (now the Kivillaq Area of Nunavut). The Unit currently provides service through three hospitals and twelve nursing stations in Manitoba, and eight Nunavut Health Centres.
In 2010, the Northern Medical Unit celebrated its 40th anniversary. For more information about the NMU's 40th anniversary, click here.
An improvement in the quality of medical service available to northern and remote communities should be a result of a plan financed jointly by the Manitoba government and the federal government and administered by the University of Manitoba, when it goes into operation later this year in Churchill, Manitoba.
University of Manitoba Press Release, 1970
I believe it is accurate to state that very few staff members were as well known to the University and to the general community as Jack Hildes. This is borne out by the fact that most members of the Board, which consists of faculty members, students, and lay members, are familiar with Jack's many and significant contributions.
R.M. Raeburn, Secretary, Board of Governors (University of Manitoba)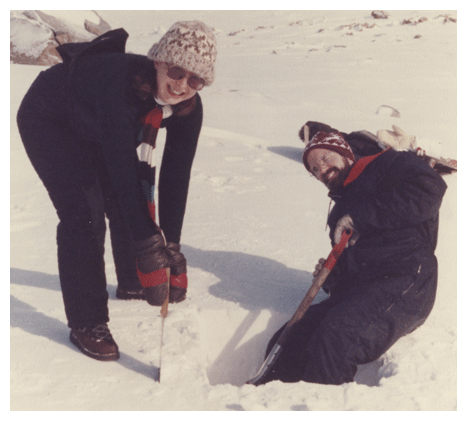 Dr. Lisa Lugtig and Dr. Mike Deegan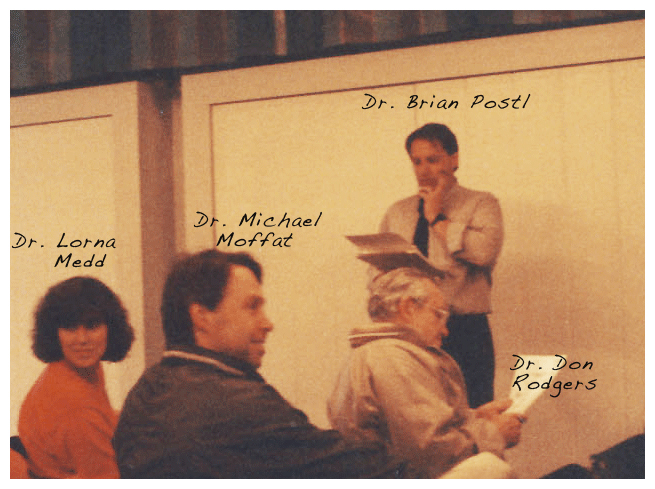 Dr. Lorna Medd, Dr. Michael Moffat, Dr. Brian Postl, and Dr. Don Rodgers (l-r)